I have always been passionate about sport, fitness and massage, so when I decided to have a change of direction in my career, it's was very clear for me to train in sports massage as I have benefited first hand from it.

There are many short courses around where you can train in sports massage in just a couple of days, or even more shockingly online! I wanted to be an expert in my field and take pride in my training. I trained at Oxford School of Sports Massage for a full year, graduating in July 2015 in Level 5 Sports and Remedial massage with is equivalent to undergraduate level.

I am constantly learning since graduating. I have done many additional courses including Master Classes with John Gibbons in Shoulder, Glute, Pelvis, and Kinesiology taping to RockDoc level. I spent time personally working with Californian Chiropractor Dr Peter Levy learning his amazingly quick and effective Neuromuscular Reeducation technique, which I use on all my clients. And it doesn't stop there, I am always looking and updating my skillset, to ensure my clients get the very best treatment available.

I live and breathe sport and exercise. I'm a keen runner (I've done many half marathons!), tennis player, I practise yoga, I like weight training, and love training in the gym…..fitness, health and nutrition is really important to me and I can talk rehab all day! I've been injured myself, and I know how frustrating it is when your body cannot move the way you want it to.

I have personally worked with Oxford University Women's lightweight rowing team and pitch side with Littlemore Rugby Football Club first team. This is helped me understand the importance of focusing on quick effective treatment to ensure they can perform at their full potential.

Do you want access to FREE advice and demos on how to improve your mobility with stretching and strengthening? Please subscribe to my YouTube channel.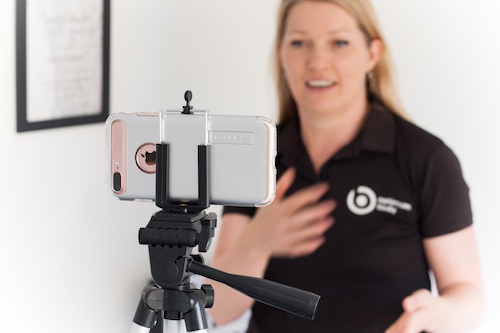 Loading...
{ "service": "youtube", "method" : "channel_videos", "options": { "max_count": 50 }, "parameters" : { "playlist" :"UCODh4gVbHjzlX4ZM9SmZvXw", "channel" :"UCODh4gVbHjzlX4ZM9SmZvXw", "query" :"RapidWeaver" } }